The path to becoming an energy engineer isn't clearly defined, nor is it well known outside our niche in the world of energy efficiency. But if you have a desire to make a positive environmental impact, are good with numbers and enjoy problem solving, pursuing the path could pay dividends for you and the planet. We asked some of our team about their journey to becoming an energy engineer and experience working at kW. Here's what they said.
What is an energy engineer anyway?
Good question.
I like to think of it as someone who uses their problem-solving skills and knowledge of building systems, controls and operation to ensure the most energy efficient operation of a client's building or portfolio. Over the past decade, this has also expanded to include knowledge of renewable systems, demand response, and energy storage.
Typically, energy engineers pride themselves on saving energy and the planet by reducing carbon emissions. Of course, the market appeal for energy engineering is also about the financial savings delivered from lowing operating costs. The financial savings are what the majority of our customers care most about, although we see an increasing number of clients (including fortune 500 private clients, local governments, colleges and universities) that are also driven by sustainability and carbon-reduction goals.
Do I have to study mechanical engineering or energy efficiency?
The short answer is no, but it's helpful.
Many of our engineers had the opportunity to study energy efficiency or building systems at school which piqued their interest. Having that opportunity to get a taste of the industry is invaluable to determining a good career fit. If your school doesn't offer any courses, consider seeking out an internship (possibly with us) or online courses from accredited institutions which provide insight into what's involved in energy engineering.
A focus on mechanical engineering sharpens the required analytical and math skills necessary to be a great energy engineer. However, all engineering studies offer that. So, most of those skills are transferrable.
We also have many team members with different engineering degrees and backgrounds.
Beyond buildings and into programming
One of our newest team members, Meera Sharma came to us with a chemical engineering degree, energy audit experience and self-taught skills in data science and visualization. With the potential of new large-scale energy data analysis using normalized meter energy consumption (NMEC), it's becoming increasingly valuable and necessary to have data analysis skills combined with a knowledge of building systems.
Not everyone has to be an engineer
Supporting energy efficiency also requires non-engineers. These include a variety of roles.
Energy consultants are detail-oriented, organized individuals with building system knowledge (or expertise acquired on the job) and people skills, but an engineering degree is not required. We have several talented energy consultants supporting our energy engineering services with associate's and bachelor's business degrees.
There's also our invaluable administrative staff and marketers such as myself who help keep the energy engineering boat afloat.
So, if you have any non-engineer friends like this, there's always room for more in the industry and opportunity to save the planet.
What was your first job in energy efficiency?
Our engineers took many different paths before settling into a full-time career. Senior engineers like Geoff Cotter and Amol Shenoy first dove into the field after graduation. Some engineers join us even before they graduate doing internships with us like Ben Hoffman.
Senior engineers Eric Uribe and Sadie Joy both had internships in the industry prior to their full-time jobs with us. Eric's was with the EPA. Sadie did two: one at a building envelope construction firm and another with a different energy efficiency firm.
What do engineers wish they knew then that they know now?
When asked this question we got a variety of responses which included both engineering and non-engineering skills.
Communication matters
Both Eric and Amol now understand to the importance of dealing with people in this industry. Eric wishes he'd developed people skills before entering the field. Amol now realizes "having all the stakeholders (in an energy efficiency project) on the same page is just as important as my engineering calculations". As an energy engineer you need to deal with customers at some point. Many of them share different opinions and expectations than your own. So, learning how to effectively communicate and manage expectations is essential to any energy efficiency project.
Basic building knowledge goes a long way
We also have engineers who wish they'd had more exposure to building systems before becoming an energy engineer. Geoff shares that he wished he'd entered "the field with a basic knowledge of HVAC controls and basic systems". Ben sees value in having understood the refrigeration cycle. These are things our engineers learn on the job. Taking the initiative to seek out this understanding before entering the field gives you a jumpstart in the field as well as an edge in the hiring process.
The Pros an Cons of energy engineering
Energy engineering is extremely satisfying, though there can be a few bumpy encounters along the way.
Rewards come in all forms
There's a rewarding side to being an energy engineer. Several engineers highlighted their most gratifying engineering experience came from seeing their energy saving recommendations implemented. Others take pleasure from the outdoor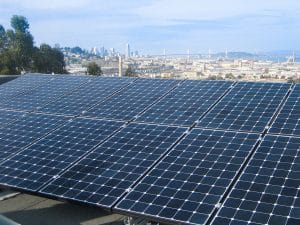 views, whether from the Russian river to a rooftop with a jaw-dropping backdrop. For most, their favorite aspect of the job is solving new problems all the time. Whether it's engineering or scenery, there are perks to the job.
Getting dirty
Sometimes there can be a darker side to the job. Amol once went to a chicken processing plant and became a vegetarian shortly after. Eric recalls a very unpleasant sensory experience visiting a dairy plant in the middle of summer in Fresno. Sadie once fell in a pit of muddy water in a probation hall. Though there might some unexpected experiences on the job, they all agree that it's worth it.
Should you become and energy engineer?
There was common thread among our polled staff when asked why they entered the energy efficiency industry. They all wanted to make a positive impact on the planet while using and honing their analytical skills. So, if you're excited about making a difference and enjoy excel then this field is a rewarding option. If you're looking for an exciting opportunity to save the world with a team of like-minded individuals, check us out on LinkedIn and our current job openings anytime.
Like this post? Share it with your network on LinkedIn.